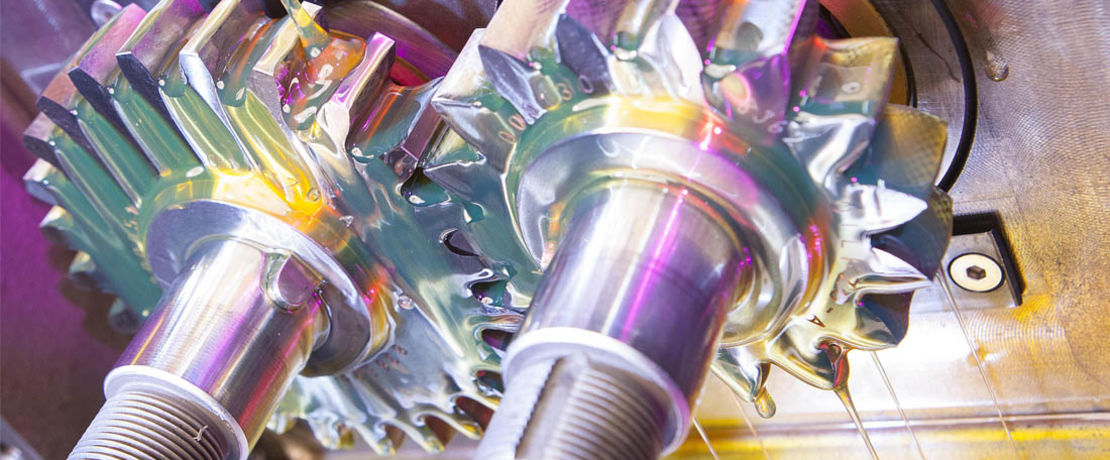 Extending fluid service life in stressful applications
VISCOBASE® synthetic base fluids
Customers are selecting VISCOBASE® synthetic base fluids as a forward-thinking, innovative alternative to high viscosity synthetic base stocks like PAO. Retaining all the benefits of fully synthetic fluids when combined with low viscosity components, either with fully synthetic or Group III mineral oils, VISCOBASE® delivers full performance and may reduce blending costs. Available in bulk or drum, Evonik offers several viscosity options for formulating flexibility.
VISCOBASE® synthetic base fluids boost viscosity index and have excellent package solvency. VISCOBASE® products are used in a variety of automotive and industrial applications, including automotive rear axle and manual formulations, general industrial gear and wind turbine gearbox lubricants.
Unique benefits such as effective viscosity control at low temperature, shear stability and oxidation resistance all contribute to provide extended fluid service life in stressful applications. VISCOBASE® provides superior blending efficiency over many competitive synthetic high viscosity alternatives, mixing easily with various base fluids and additive systems.
Watch the video below to see VISCOBASE® base fluid in action and its benefits in various applications.
Wind turbine gear oils
Evonik has developed a synthetic wind turbine gear oil (WTGO), Formulation 8175, for use in a wide variety of wind turbine gearbox systems. Formulation 8175 is formulated with NUFLUX™ technology and exceeds the performance of existing synthetic WTGO lubricants, even under the most demanding conditions.
Evonik provides Formulation 8175 through selected lubricant formulators and marketers that have the resources to provide wind farm operators with full-system protection for their turbine gearboxes.
Benefits of Formulation 8175 include the following:
Increased durability
Enhanced energy efficiency
Extended service life